Bluebell
Bluebell is our Govhack 2022 entry for discovering our region's environment and biodiversity challenge: How might ACT data encourage children and young people to appreciate and engage with Canberra's environment and biodiversity?
Introducing Bluebell, a multifaceted experience that encourages and enables users to uncover Canberra's bushland. Bluebell is the key to breaking down the complex information barrier to deliver accessible and digestible content on the region's environment.
Using datasets of Canberra's habitat patches along with nature maps, we've targeted 12 starting areas for exploration. Within these sites, you'll find one of our Bluebell plaques, which displays information on the unique Canberra wildlife that lives in the area, along with a QR code for scanning and a built in embossing tool. At every Bluebell plaque, the built in embossing tool allows users with a physical passport to collect an embossed stamp on the corresponding page.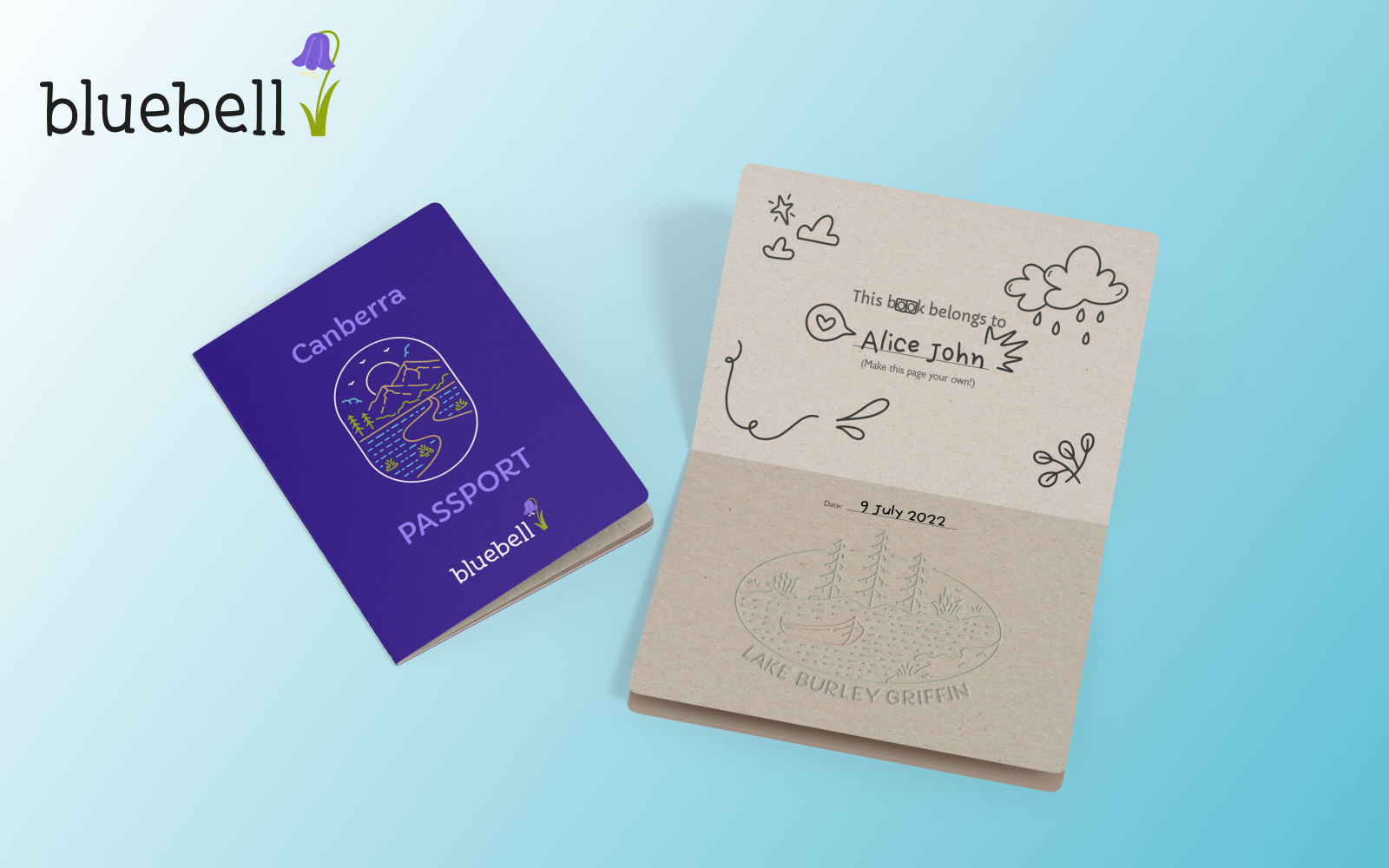 Clicking into the collected location reveals a set of stories, focused on providing background on the area, and shedding light on some of the threatened wildlife species within. These facts are very light and brief to make it easy for anyone at any age or education level to understand. For users who would like to read more, we've included an option to swipe up for more in depth information.